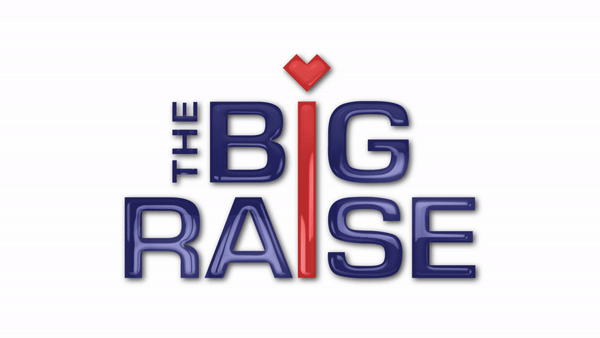 WHAT IS THE BIG RAISE?
raise
Verb – to move to a higher position; lift up. 
Verb – to lift up; (in cards, poker, etc.) to increase 
Noun – an increase in amount, as of wages : a raise in pay.
The Big Raise, Inc. was founded to increase funding for charitable organizations by unique and amazing fundraising events. Our event include: galas, golf events, concerts and more.  The proceeds from these events go 100% to the charitable organizations. We facilitate the giving, auctions, and events, but do NOT take any of the proceeds. The "Big Raise Inc." is a 501c3 not-for-profit that is funded by contributions to our operating fund from the Anderson Family and others that believe in great events and even greater needs.
Raising funds for those who need it most through charity organizations, The Big Raise, Inc. is deeply committed to supporting vulnerable populations. This includes kids fighting cancer; people who are homeless; veterans, children, and single moms with kids. These groups face unique challenges and require specialized assistance, and The Big Raise Inc. strives to make a meaningful impact on their lives through our fundraising efforts.
The Big Raise, Inc. proudly supports St. Jude Children's Research Hospital, an esteemed institution dedicated to helping kids fighting cancer. St. Jude is a beacon of hope for children and their families, providing cutting-edge medical treatments, research, and compassionate care. By partnering with St. Jude, The Big Raise Inc. ensures that children battling cancer receive the best possible treatment and support.
In their commitment to addressing homelessness, The Big Raise collaborates with Hesed House, a nonprofit organization focused on providing comprehensive services to people who are homeless out of Aurora, Illinois. Hesed House offers shelter, meals, case management, job training, and support services to help individuals transition out of homelessness. The Big Raise recognizes the importance of Hesed House's holistic approach and raises funds to support their programs. Through their events, The Big Raise not only raises awareness about homelessness but also generates crucial resources that enable Hesed House to continue their impactful work, ultimately helping individuals regain stability and improve their lives.
The Big Raise Inc. is currently planning new events for 2024 and beyond. Our goal in 2027 is to reach an annual level of $5,000,000 a year raised for the organizations we support. In 2024 we expect to grow to $1.25M for the year and continue to growing the amount raised and events from there. If you'd like to support us in this goal please consider supporting us (click here). All contributions are tax deductible.